GOLFERS' TERRACE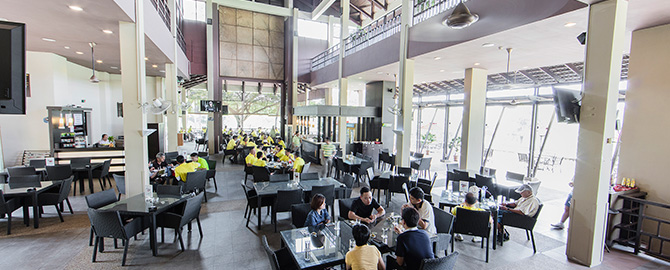 A great dining place that is an experience to cherish, with its panoramic view of the 18-hole Ross Watson-designed golf course and refreshing air. Offering an exciting array of Asian and Western food, it will undoubtedly be the meeting point for golfers before teeing off as well as a great spot to enjoy a meal and drinks after the game. The serene and cosy environment is also ideal for families to enjoy the various food selections offered.
Operating hours:
Monday (11.00am – 7.00pm)
Tuesday to Sunday & public holiday (7.00am – 9.30pm)
For enquiries or reservations, please call 03-5122 3700 ext 125.